Banner Design Services
In promoting a business to the general public, banners certainly have a huge role to play, even during the times of digital marketing. Whether you have an upcoming event to promote or have a product launch and grab the attention of the market, Banner design is the best option. Being a professional graphic design company, offers comprehensive banner design services including the conceptualization of text content and the color palettes.
Adbangs Technologies is one of the leading Banner Design Services providers in Bangalore. We have experienced professional creative graphic designers with experience in using leading graphic designing software like Photoshop, CorelDraw, Photoshop Illustrator, etc.
We provide complete support needed to create an exceptionally attractive, relevant and affordable design that can complement all other promotional efforts of your business, individuals, website, and corporate companies etc.
Our designers will discuss everything with you and will assist you with their creative and innovative ideas. We will definitely deliver you high quality and satisfactory results according to your requirements. The creative banners made from this photo editing company are available in various formats. Based on the recommendation of the clients, we deliver the banners in formats like jpeg, png, psd, and even gif. You just have to tell us what format do you want and we will serve it according to your desire.
We start the banner design considering different issues in mind. When the design is complete, we send it to the client to make further comments. If there are any comments, we make the necessary revisions on the banner design. If it is needed, we also begin designing from scratch again. So, when all the things are done and adjustments are made, we complete the designing process. On the other side, if you want a banner for your eCommerce website, we can also do that. If you want to print the same banner for a large-scale advertisement, there would be no issues at all. After all, we understand your needs and accordingly design the banners. So, the banners designed by BRS are able to fit any of your needs. The creative banners are compatible with every platform.
Creative Website Banner
Banner is a very important part of and organisation, company or brand. You can create ads and can drive a good traffic to your website with the help of a unique and good banner. We have everything that would help you to easily turn your ideas in to creative designs. Our professional designers have the skills and ability to easily collaborate with the clients all over the world. Our main aim is to deliver high quality and eye catchy banner designs to our clients that will help them to grow their business to new heights.
If you want just one banner, each banner that our designers design are beautifully crafted. A good banner design is everything. We create banner designs for business, advertisement and development. We design banners in different colors, materials, sizes and our professional and attractive banner designs will attract more visitors.
Creative and professionally trained graphic designers, we can create a wide range of banners matching even the most unique needs of the client adhering to all the guidelines and quality requirements of the client. We are also adept in creating web-banners that can attract the required traffic and boost your business. Our services are capable to drive amazing results for the clients as we know how to add compelling elements into the banners.
Types of Banner Design
Advertisement plays an important role in marketing. In fact, a good and eye-catchy advertisement is able to hold the attention of the prospective buyers. And you can do that using a creative banner. Only experts are able to do that. They are able to bring some special changes in the banner and its design to make it look striking.
Amazing designs for every budget
Promotional Banner Design
Social Media Banner Design
Birthday Events Banners Design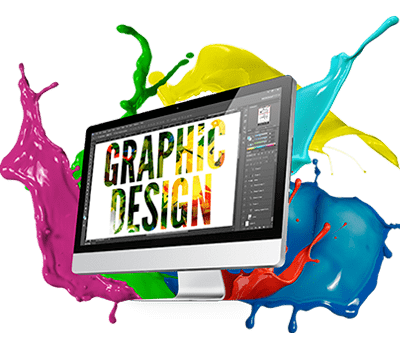 Why choose Us?
When people want to get something or any specific product, they try to know about the popularity of the products. The first thing they do is to find out any advertisement or at least a banner describing the features of the products.